Health Check-Up In Singapore
A health check-up in Singapore is an important step in keeping up to date on your current health. During a health check-up, your doctor can ensure that you are healthy and check on any health issues.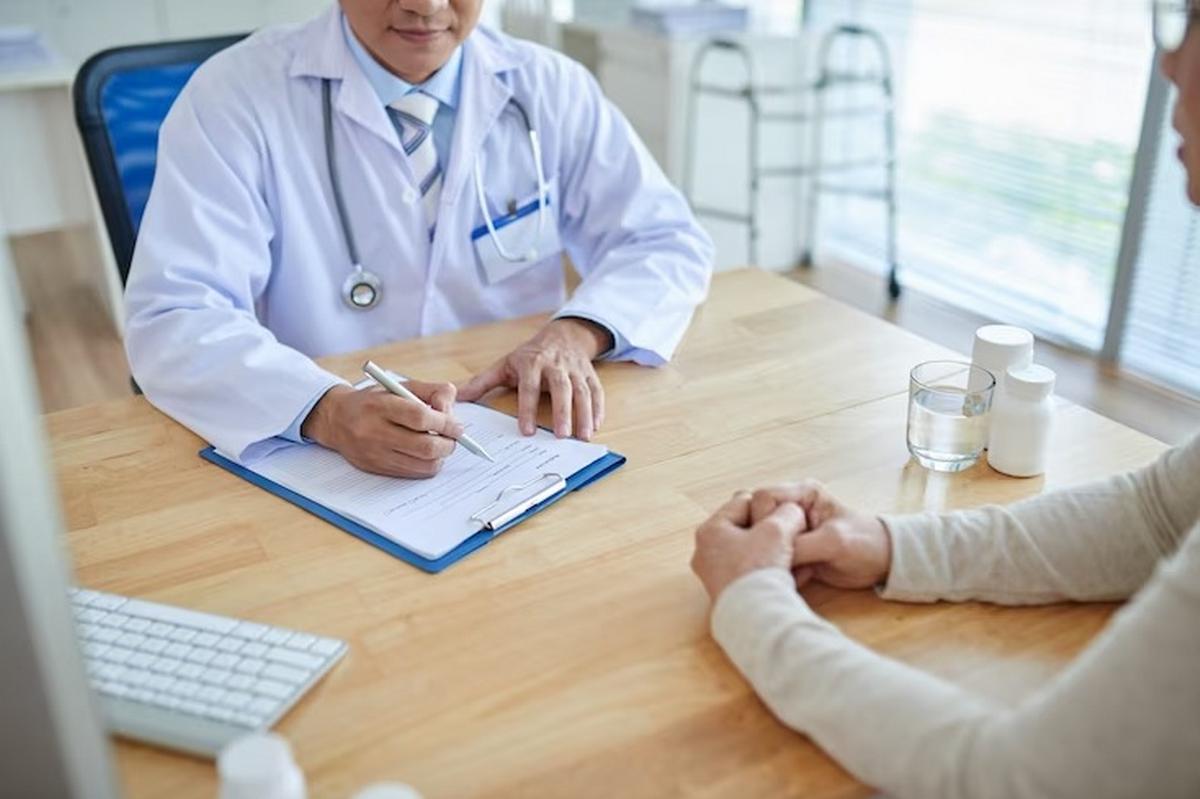 What Is A Health Check-Up?
A health check-up is a series of tests performed by your doctor to assess your overall health. Health check-ups are essential in catching problems whilst they are still treatable via preventative healthcare.
Importance Of Health Check-Ups In Singapore
The importance of health check-ups in Singapore is that it is essential for understanding your overall health. Preventative healthcare allows your doctor to understand and treat problems before they become untreatable. By attending regular health check-ups, you are able to keep up to date on your health and spend less time worrying about possible symptoms. A 2023 study showed that only 59% of Singapore residents expect to live healthily past the age of 80. An important part of ensuring that people live longer, happier lives is continuing to attend regular health check-ups.
Benefits Of Health Check-Ups
There are a number of benefits to attending health check-ups with a reputable medical institution in Singapore such as The Harley Street Heart & Vascular Centre.
Early Detection Of Health Problems
Most serious diseases or conditions can be treated or mitigated if they are caught early. Whether via treatment or lifestyle changes, life-threatening problems are manageable with the correct information.
Prevention Of Chronic Diseases
Similarly, by attending health check-ups, your doctor can notice early signs of chronic diseases. In many cases, early detection ensures that between you and your doctor, you can prevent the disease from taking root.
Reduction Of Healthcare Costs
Treating diseases and conditions not only takes up your time and energy but it incurs regular and consistent costs. By addressing health issues before they become problematic, you can significantly reduce healthcare costs now and in the future.
Peace Of Mind For Individuals And Their Families
Finding out that your family member has a deadly disease can be a great strain on a family. Health check-ups allow family members to understand their current health condition on a regular basis.
Types Of Health Check-Ups Available In Singapore
In Singapore, there are three main types of health check-ups for patients.
Basic Health Screening Packages
A basic health screening as a standard includes the following:
Medical history and physical examination
Blood pressure measurement
Blood sugar measurement
Cholesterol measurement
Urine test
With the information provided by the tests above, your doctor will have a solid understanding of your health.
Advanced Health Screening Packages
Advanced health screening packages give your doctor a chance to get more in-depth into any conditions you may have.
Advanced health screenings can include:
Echocardiogram (Echo)
Coronary Angiogram Procedure (CT or invasive)
Stress testing
Chest X-Ray
Mammogram (for women)
Prostate-specific antigen (PSA) test (for men)
Colonoscopy (for people over 50)
Other tests as needed
You can request an advanced health screening if you are aware of any condition or symptom that you would like to address.
Specialized Health Screenings For Specific Health Concerns
Specialized health screenings will directly address any ongoing problems you have and how to best deal with them. A common form of specialized health screening is for cardiology-related conditions such as heart disease or failure.
Choosing The Right Health Check-Up Package
When choosing a health check-up package, it's important to select the one that best suits you. The more suited the package is to your situation, the better care and treatment you can receive. With that said, the doctors here at Harley Street will strive to ensure you are on the correct health check-up package at all times.
Factors To Consider When Choosing A Health Check-Up Package
Age And Gender Considerations
Typically, younger people will be more suited to the basic health check-up package. As we age the likelihood of certain conditions affecting us rises. Furthermore, there are different conditions that can affect men and women. As such, different tests can be provided to check for specific issues.
Personal Health History And Risk Factors
If you have a history of pre-existing conditions or possible risks, you may want to consider the advanced package. The more you know about your own situation and conditions, the faster your doctor will be able to address it.
Family Medical History
Understanding your family medical history can help to highlight possible risk areas early on. If your family has a history of heart disease, that is something you will want to get checked. During a basic health screening, you can discuss your family medical history with your doctor.
Budget Considerations
Budget is always an important aspect of choosing a healthcare package. It is however important to note that when it comes to you and your health, nothing is more important. We recommend starting with a basic healthcare package.
Health Check-Ups For Specific Age Groups
As mentioned above, different age groups may be tested for different conditions.
Health Check-Ups For Adults In Their 20s and 30s
As adults reach their 20s and 30s, common health problems and family medical history can start to play a role in their lives. Whilst the risk factors are relatively low, catching something like a heart condition at this age could help prevent serious disease.
Health Check-Ups For Adults In Their 40s and 50s
In their 40s and 50s some adults will start to experience medical conditions they weren't previously aware of. It's an important time to keep an eye on any symptoms or issues related to family history. By doing so, you and your doctor can address the issues as they arise and help you to live a long happy life.
Health Check-Ups For Seniors
Seniors are at risk of a great many diseases and conditions that can be life-altering or threatening. At this age, you should be checking on your health regularly. Especially if you are at risk of any conditions or have any existing symptoms.
Preparation For A Health Check-Up
When your health check-up comes around, it's important to take certain steps to prepare.
What To Expect During A Health Check-Up?
During your health check-up, your doctor will run through a series of tests appropriate for your age and gender. With this information, they can make an accurate assessment of your current condition and your health. From there, your doctor will recommend a plan of action or suggest preventive measures against possible conditions.
How To Prepare For A Health Check-Up?
There are a number of things you can do to prepare for a health check-up:
Fast for 8 hours before the test – if required
Bring a list of medications you are taking
Inform the doctor of any allergies you have
Check with your doctor if you should stop taking medication before the test
Dress comfortably
Your doctor may suggest other preparations depending on what you have discussed beforehand.
How To Schedule An Appointment And What To Bring To The Appointment
You can easily schedule an appointment at The Harley Street Heart & Vascular Centre here. Unless your doctor specifies otherwise, you should bring any documents pertaining to your medical history such as medical reports or medications.
Where To Get Health Check-Ups In Singapore
Now that we've covered the importance of getting a health check-up, we need to discuss where you can book one.
Public Hospitals And Clinics
Many people will book their health check-ups at a public hospital or clinic. Whilst this is typically a cheaper and easier option, there are some drawbacks. Public hospitals and clinics are often incredibly busy and hard to get an appointment with. What's more, you can't always rely on the same doctor being available.
Private Hospitals And Clinics
When it comes to your health, you want the best care possible. Private hospitals and clinics are more expensive than public alternatives, but they provide a more personal and focused service. At The Harley Street Heart & Vascular Centre, we take the time to understand the needs and conditions of each and every one of our patients.
Cost Of A Health Check-Up In Singapore
As we mentioned above, the cost of a health check-up will vary depending on where you book it. Public options are cheaper and worth considering if you are on a budget. Whereas private healthcare can be more expensive but typically offers a more direct 1-2-1 service. Also, a basic health check-up package is going to be cheaper than an advanced package due to the nature of the tests involved.
Questions To Ask Your Doctor
Here are some questions you may want to discuss with your doctor:
What type of health check-up is right for me?
How often should I get a health check-up?
What should I expect during a health check-up?
What are the risks of a health check-up?
Conclusion
A health check-up is essential for maintaining a long and healthy life. In addition to checking on your current health, it can help to predict and prevent more serious conditions that could arise in the future. If you are ready to book your next health check-up, get in touch with us today.
Frequently Asked Questions About Health Check-Ups In Singapore
How Often Should I Get a Health Check-Up?
The frequency of health check-ups can vary depending on various factors, including your age, overall health status, family history of diseases, and specific risk factors. Generally, it is recommended for adults to have a comprehensive health check-up at least once every one to two years.
Are Health Check-Ups Covered by Insurance?
Some healthcare insurances in Singapore cover health check-ups.
What Happens if a Health Problem Is Detected During a Health Check-Up?
Your doctor will address the problem and discuss the next steps with you.
Can I Still Get a Health Check-up if I Have a Pre-existing Medical Condition?
Yes, though you should inform your doctor at the earliest opportunity about your pre-existing medical condition.
What Are the Recommended Health Check-Ups in Singapore?
In Singapore, the Ministry of Health (MOH) has established guidelines for recommended health check-ups based on age and gender. Normally, health check-ups in Singapore include measurements such as blood pressure, height, weight, and body mass index (BMI). It may also involve tests for cholesterol levels, blood glucose, and kidney and liver function. This screening is generally recommended for adults aged 40 years and above, or earlier for individuals with specific risk factors.
How Often Should I Go for a Health Check-up in Singapore?
You should book a health check-up in a reputable medical institution such as The Harley Street Heart & Vascular Centre every 3 years if you do not have any underlying medical condition.
Where Can I Get Affordable Health Check-Ups in Singapore?
At The Harley Street Heart & Vascular Centre in Singapore, a wide range of affordable health check-up packages are available.
How Much Does a Health Check-up Cost in Singapore?
At The Harley Street Heart & Vascular Centre, our health check-up packages start from $xx.xx.
How Long Does a Health Check-up Take in Singapore?
Generally, a health check-up in Singapore takes around 20-30 minutes.
---
Share this article: