How do heart surgeons perform surgery?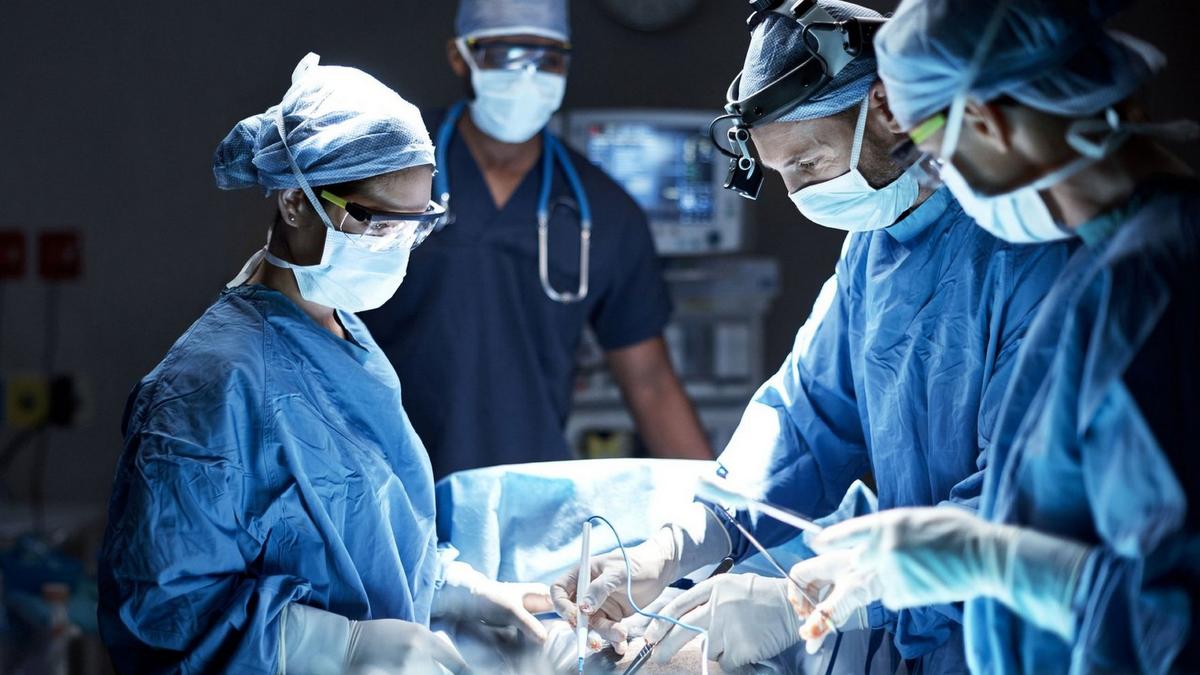 Heart surgery is highly specialized, complex surgery. It can only be performed by trained heart surgeons. Here, we talk about how heart surgeons differ from cardiologists, how heart surgery is performed and how you can expect to recover after heart surgery.
How Do Heart Surgeons Qualify?
There's a big difference between a heart surgeon and other types of heart doctors. A heart surgeon will begin their training like every other doctor. They will undertake a medical undergraduate degree, followed by a medical doctorate or equivalent at a medical school. There, they will decide how they want to specialize. It takes approximately 8 years to fully train as a heart surgeon, sometimes longer. So, if a person begins their medical undergraduate at 18, they will be in their 30s before they qualify as a heart surgeon. This rigorous and lengthy training is necessary due to the immense complexity of heart surgery and the many subspecialities a heart surgeon may qualify in.
What's The Difference Between a Cardiologist and a Heart Surgeon?
A cardiologist is a doctor who has undergone very similar training to a heart surgeon, but specializes in the diagnosis, assessment and treatment of heart diseases and abnormalities. Unlike heart surgeons, a cardiologist will not perform surgery, but instead will perform minimally invasive procedures performed in a catheter lab (cath lab). A cath lab is a purpose-built facility that resembles a theater, but is equipped to test for various cardiological problems. Heart surgeons and cardiologists work closely together in delivering patient care. At the Harley Street Heart and Vascular Center, we have 3 cardiologists, all with their own set of sub-specialities. This means every patient receives holistic and highly professional care. If your condition requires heart surgery, you will be referred to one of our heart surgery partners and be closely managed by both your cardiologist and surgeon.
How Is Heart Surgery Performed?
We understand that the prospect of having heart surgery is daunting. After all, it is major surgery and can have a number of risks associated with it.
How heart surgery is performed depends entirely on which condition is being treated, and how.
The most common form of heart surgery for adults is coronary artery bypass grafting (CABG). This procedure requires a healthy artery or vein to be connected to a blocked coronary artery. The purpose of doing this is to create a new route for blood to pass, so that oxygen rich blood flow can be restored to the heart. Successful CABG can reduce the risk of a heart attack and heart failure, and is often performed once a blockage has been identified.
But this is not the only heart surgery performed at The Harley Street Heart and Vascular Center.
Heart surgeons are also qualified to:
Repair a damaged structure within the heart
Repair or replace heart valves
Control heartbeat through the use of an implanted medical device
Perform a heart transplant
In any heart surgery procedure, the patient is put to sleep using a general anesthetic. Then, the heart surgeon will open the chest wall and cut through the breastbone to open the chest up, exposing the heart.
The patient is then connected to a heart-lung bypass machine. This machine mimics the role of the heart, pumping blood away from the heart, meaning the surgeon can operate on the heart without it beating.
In some cases, a heart-lung bypass machine is not used, and the surgeon can perform the operation with the heart pumping. The decision whether to use a heart-lung bypass machine depends on the procedure.
Some types of heart surgery do not require the breast bone to be opened - and the surgeon can make incisions between the ribs instead. This is called minimally invasive heart surgery and again, it depends very much on the condition being treated as to whether this technique is used.
What's recovery like after heart surgery?
Heart surgery will only be performed when it is absolutely necessary due to the long recovery time and the invasiveness of the procedure.
Initially, you will recover in hospital under the care of the cardiologists and nurses. You might spend a day in the ICU depending on the type of heart surgery you have had. You may then be moved to another part of the hospital for a couple of days while the healthcare team monitors your heart rate, breathing, incision site and blood pressure. You will be encouraged to eat and drink by yourself and your pain will be managed with medications.
Once you are discharged, you will continue recovery at home. You will be given information on how to care for your healing incision, how to recognize the signs of infection and how to cope with the other after effects of surgery.
It's normal to feel pain and discomfort after heart surgery, and plenty of rest and help from family and friends is encouraged.
You will then be seen at the clinic for follow up care by the cardiologists and heart specialist doctors. Depending on your reasons for needing heart surgery, various tests may be ordered and your general health and wellbeing will be closely monitored for a period of time.
Some types of heart surgeries require you to take medication for a period of time after the procedure. You may also be encouraged to make permanent lifestyle changes, such as gentle daily exercise, eating a healthy diet and quitting smoking.
You might also be advised to undertake cardiac rehabilitation at the Harley Street Heart and Vascular Center, to help strengthen the heart and maintain good health long term.
Your personal recovery plan will be explained to you in full by the best cardiologists in Singapore.
Bottom Line
Heart surgery is a significant undertaking for both the patient and the surgeon. It involves invasive surgery, significant downtime and often needs longer term cardiac rehabilitation. Therefore, you should make sure that, if you require heart surgery, you seek out the best heart surgeon in Singapore.
Where Can I Find The Best Heart Surgeons in Singapore?
At the Harley Street Heart and Vascular Center, we are proud to house some of the best heart specialist doctors in the world. If you need heart surgery or have concerns about your cardiological and vascular health, contact us today to book an appointment.
Dr Rohit Khurana
MA (Oxon), BM BCh (Oxon), PhD (Lond), FRCP (UK), FESC (Europe), FACC (USA)
Dr Khurana is a senior consultant cardiologist, with a specialist interest in coronary artery disease and intervention. Dr Khurana studied medicine at Oxford University, UK and awarded his PhD in vascular biology from the University of London, UK. His sub-specialty training was performed in Vancouver, Canada.
---
Share this article: