Cardiothoracic Surgeons In Singapore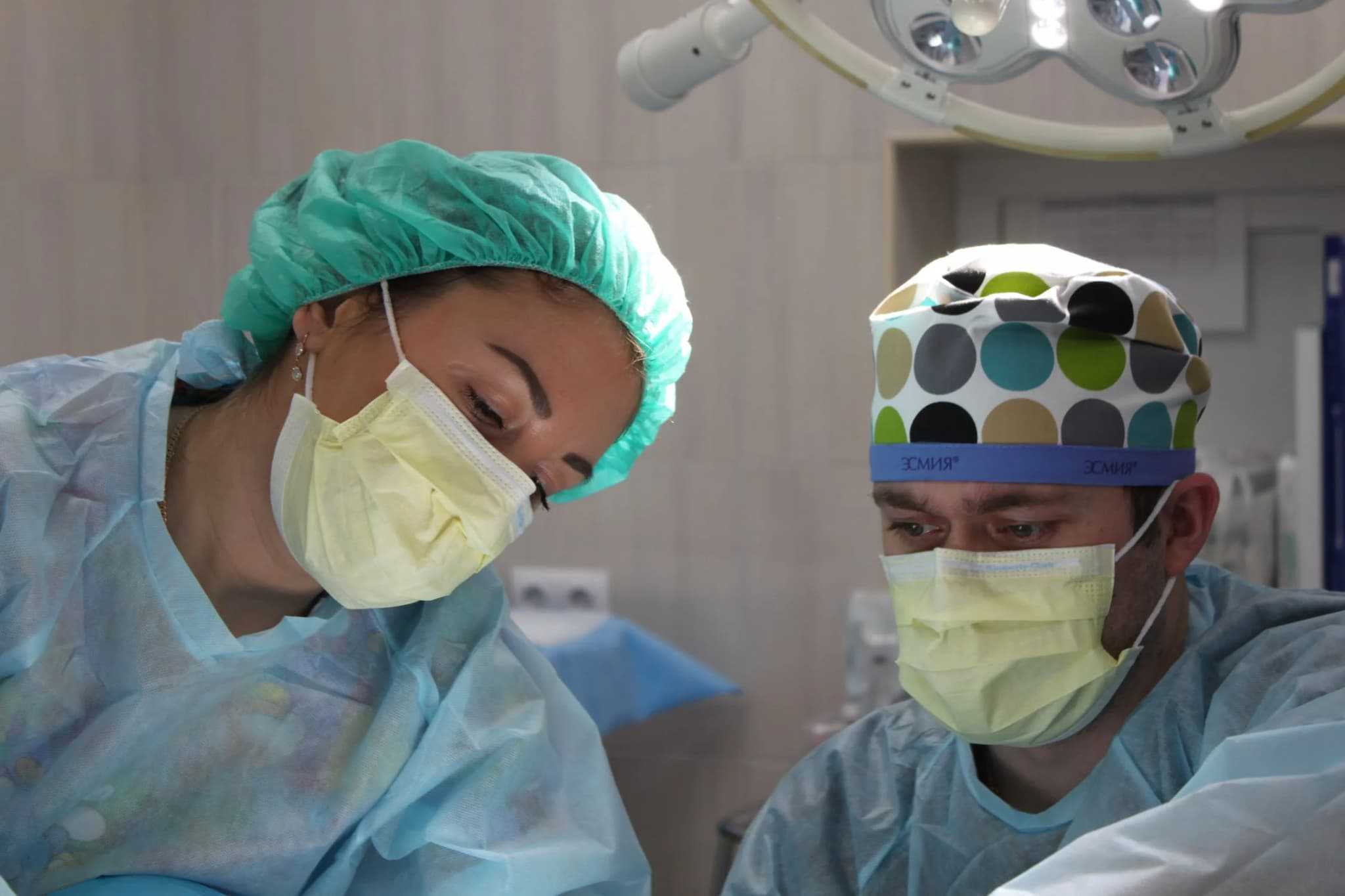 Cardiothoracic surgeons in Singapore work to an extremely high standard, as you would hope from this level of surgery. Cardiothoracic surgeons specialise in surgery on the heart, lungs, and other thoracic organs found within your chest.
Introduction To Cardiothoracic Surgeons
Cardiothoracic surgery covers a broad range of operations and procedures. However, a simple way to remember it is that a cardiothoracic surgeon combines two specialties at once. Cardiac surgery, which is focused on your heart and thoracic surgery which is surgery on chest organs. As such, cardiothoracic surgeons have to be highly skilled in their area and you want to ensure you have the best doctor possible. Your cardiologist will assess you first and if you need cardiothoracic surgery, they will refer you to one.
What Do Cardiothoracic Surgeons In Singapore Do?
Cardiothoracic surgeons treat a wide range of conditions and diseases that range from complicated to highly serious.
Lung diseases such as lung cancer
Heart diseases such as arrhythmia, heart failure, heart valve diseases, coronary artery diseases, atherosclerosis, heart defects, left ventricular aneurysms and heart attacks
Aortic dissections
Thoracic aortic aneurysms
Marfan syndrome
Pectus excavatum
Mediastinal tumours
Thoracic trauma
Tracheal stenosis
Tracheobronchial cancer
Furthermore, cardiothoracic surgeons monitor their patients in intensive care following surgery. Despite cardiothoracic surgery being relatively safe, it is still crucial that your doctor prepare for possible side effects or complications that may arise.
What Are The Types Of Surgeries Performed By Cardiothoracic Surgeons?
Given that there are a number of conditions and situations that cardiothoracic surgeons must treat, they offer a wide range of procedures and operations. Some are more complicated than others, but an experienced cardiothoracic surgeon will be capable of providing the best treatment possible for you.
Heart surgeries (including open heart surgery and minimally invasive operations)

Coronary artery bypass grafts
Minimally invasive endoscopic coronary artery bypass surgeries
Valve repair and replacements
Aortic aneurysm repairs
Implantation of ventricular assist devices
Pacemaker implantations
Maze procedures
Heart transplantations
Heart-lung transplantations
Left ventricle restoration
Congenital heart surgeries
Radiofrequency ablation and cryoablation

Lung surgeries

Lung cancer surgeries including limited resection for lung cancer, segmentectomy, sleeve resection, thoracoscopic resection, lobectomy, robotic lingulectomy, and thoracoscopic segmentectomy
Lung transplantation
Lung volume reduction surgery
Pulmonary thromboendarterectomy
Heart-lung transplantation

Thoracic surgeries

Transcervical thymectomy
Esophageal cancer surgery
Laparoscopic esophagus repair
Airway stent placement
Tracheal resection
Bronchoplasty
Video-assisted thoracic surgery
Ravitch procedures
Bronchial thermoplasty
Qualifications Of Cardiothoracic Surgeons In Singapore
With the expertise and knowledge required for a cardiothoracic surgeon, you can expect them to be highly trained and professional. Following the completion of 5 years at medical school with one year of housemanship, doctors will then undergo a minimum of 6 years residency programme and longer to finally become a cardiothoracic surgeon.
The difficulty of this path, the cost and time investments all contribute towards ensuring that cardiothoracic surgeons are at the very top of their field. When choosing a cardiothoracic surgeon in Singapore you can rest assured that they are not only completely capable of handling your treatment, but also that they have the dedication to see it through.
Benefits Of Choosing A Qualified Cardiothoracic Surgeon In Singapore
Within Singapore there are a number of highly qualified cardiothoracic surgeons. As we discussed earlier, just to achieve that title is to undergo over 10 years of training and experience. Acknowledging this, it's important to then choose a surgeon that you trust. To begin with, research your options for surgeons in Singapore and try to learn more about the individual you will eventually choose. Good doctors will have a reputation and it should be quite simple to find out more information such as their career history, experience and the reputation of their practice.
The bond between doctor and patient is an important one and if you don't have full confidence in the person treating you, complications are likely to arise. Once you know more about your potential doctors, it's always beneficial to speak with or preferably meet them to discuss further. Oftentimes, patients speaking to their doctors helps alleviate a great deal of stress and can give you the confidence you need to undergo the procedures required.
Finding The Right Cardiothoracic Surgeon In Singapore
As you begin looking for the right cardiothoracic surgeon in Singapore for you, there are a few things you'll want to consider. Patient reviews are an excellent source of knowledge when making a decision like this. Previous patients will likely be highly vocal about the service and care they received due to the nature of these procedures. If the doctor has received poor feedback, it will become quickly evident and you'll know who to avoid. The Harley Street's Doctors are all highly experienced in their fields and are reputable cardiologists who can refer you to a good cardiothoracic surgeon.
When it comes to your treatment, they will take the utmost care to ensure that you are well taken care of. What's more, they will fully prepare you for every step of the process as well as any possible outcomes, side effects or complications that may arise.
Conclusion
Going through operations of this caliber is never easy. It can be a stressful and difficult time filled with worry. However, the doctors at Harley Street are here to ensure that you go through this important event safely and easily. To learn more about the Harley Streets treatments we offer, get in touch with us today.
FAQs
Below are some of the frequently asked questions regarding cardiothoracic surgery and cardiothoracic surgeons:
What do you call a cardiothoracic surgeon?
Cardiothoracic surgeons are medical doctors with advanced education who perform surgeries on the heart, lungs and other thoracic structures. They can also be called thoracic surgeons.
What is the difference between cardiac surgery and cardiothoracic surgery?
Cardiothoracic surgery is focused on the thoracic organs such as the heart and lungs, whereas cardiac surgery targets just the heart and the connected vessels. Both cover a range of different procedures and treatments for different conditions. They also require a different skill set from a doctor.
What type of surgery is cardiothoracic?
Cardiothoracic surgery covers a large range of procedures, but they all focus on the thoracic organs.
Which is better: cardiologist or cardiothoracic surgeon?
When it comes to medicine and getting the treatment for your body, it's not about which is better, it's about which is right for your condition. Cardiologists deal with defects and diseases of the heart and blood vessels.
Are there cardiothoracic surgeons in Singapore?
In Singapore there are a wide range of highly experienced and expert cardiothoracic surgeons such as those available at the Harley Street.
Which diseases do cardiothoracic surgeons treat?
Cardiothoracic surgeons can treat a broad range of diseases including lung cancer, esophageal cancer, bronchoplasty and more.
What is the most common cardiothoracic surgery?
The most common cardiothoracic surgery is coronary artery bypass grafting (CABG), which is also the most common form of heart surgery.
What does a cardiothoracic surgeon do in a day?
No day as a cardiothoracic surgeon is the same. They could be operating, consulting, researching or providing after care for patients.
What is the difference between cardiology and cardiothoracic?
Cardiology is focused on determining what surgery is required and cardiothoracic is performing surgery on the heart and chest.
What is the difference between cardiothoracic and cardiovascular?
Cardiovascular is the disease present in the heart or blood vessels.
---
Share this article: