Best Cardiologist in Singapore: A Comprehensive Guide, Top Tips, and Recommendations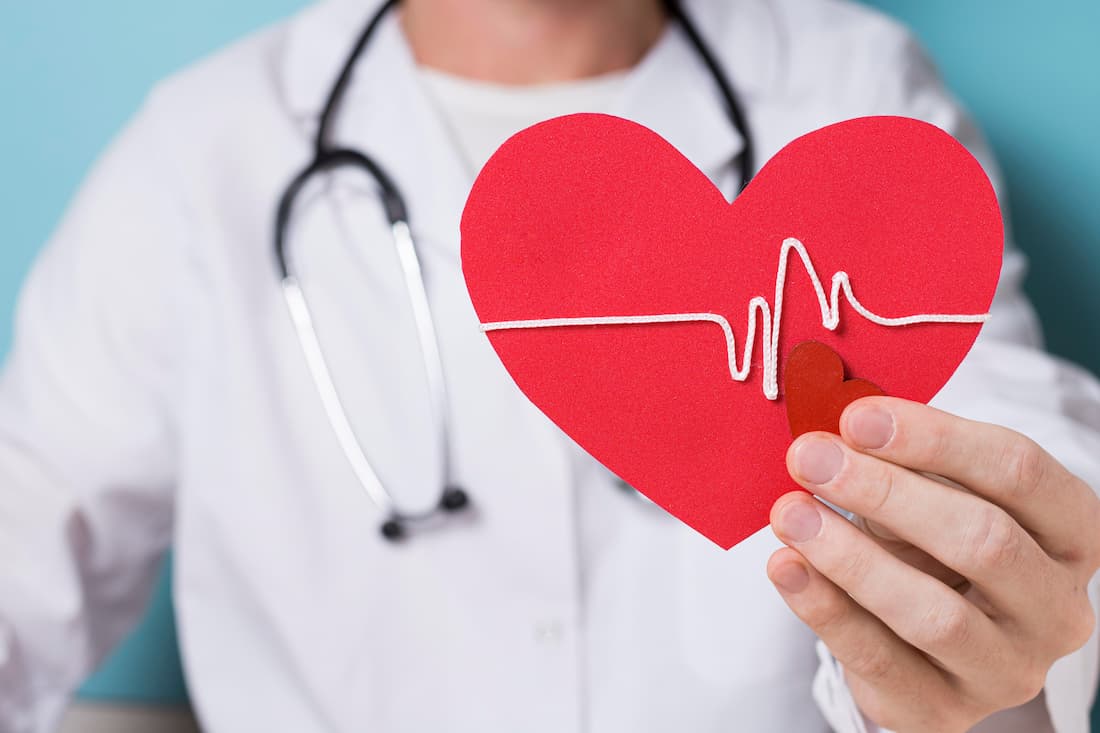 Introduction
Looking for the best cardiologist in Singapore to address your cardiovascular concerns and receive top-notch medical care? Then this article is for you. Cardiovascular disease (CVD), refers to a disease of the heart or within your blood vessels. When it comes to cardiovascular disease, you will of course want the best cardiologist in Singapore. After all, cardiovascular disease accounted for 7762 deaths (32.0%) in Singapore alone in 2021. Cardiovascular diseases are highly serious and can be the result of:
A blood clot (thrombosis)
A buildup of fatty deposits inside your arteries. As a result, the artery hardens and narrows (atherosclerosis)
To help you with choosing the best cardiologist or heart doctor for your situation, we've put together this guide. Throughout the guide we will cover the role a cardiologist fulfills, the specializations of cardiologists and what to look for in a cardiologist. We will also provide some information on how to prepare for your first appointment, the documents you need to provide and questions you can ask your cardiologist at your appointments.
What Is A Cardiologist?
When looking for the best cardiologist in Singapore, it's important to first know what a cardiologist is. Cardiologists are doctors who focus on diseases and defects of the heart and blood vessels, often referred to as the cardiovascular system. It is the role of a cardiologist to diagnose, assess and treat patients, staying with them through the whole process. As such, it's crucial that you find a cardiologist who you trust and are confident in working with.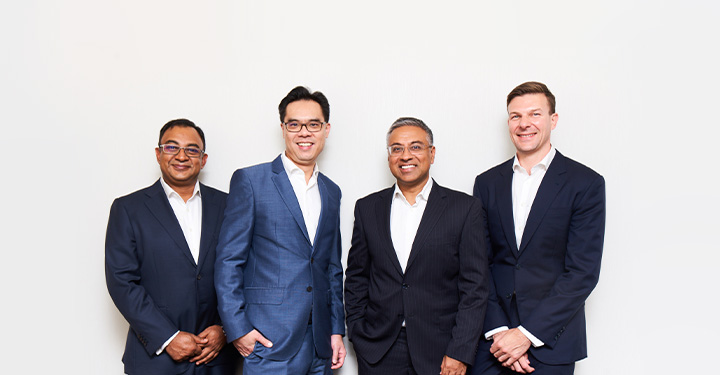 Types Of Cardiologists And Their Areas Of Specialization
In total there are different specialisms which cardiologists can undertake.
Interventional Cardiologist
Interventional cardiologists primarily "intervene" with minimally invasive procedures. An example would be rather than performing open-heart surgery on a patient with a cardiac condition, they use imaging guidance and catheters to put stents in arteries. Cardiac catheterizations evaluate blocked arteries and faulty heart valves through an x-ray technique called coronary angiography. Interventional cardiologists use small incisions and typically result in fewer to no after effects from an operation. They can treat coronary artery disease, vascular disease and acquired structural heart disease among other things.
Imaging Cardiologist
Non-invasive cardiologists focus on detection and treatment when it comes to heart diseases and vascular issues. Through non-invasive methods they provide care, but are able to assess if further treatment is needed. Non-invasive cardiologists usually see patients with a history of heart diseases, suspected valve issues or undiagnosed chest pains. They use advanced imaging methods to assess and treat the heart.
Pediatric Cardiologist
Pediatric cardiologists, as the name suggests, focus on treatment of heart problems for fetuses, infants up to young adults.
Cardiac Electrophysiologist
Cardiac electrophysiologists primarily focus on electrical activities within your heart. Abnormal heart rhythms, palpitations and fibrillations can all be diagnosed and assessed by a cardiac electrophysiologist. When treating these conditions, your doctor will run tests by inserting electrical leads into your heart, using radio waves to restore a normal heartbeat. They also insert pacemakers.
Heart Failure Specialist
These doctors specialise in the assessment and management of patients with all types of heart failure. Treatment can involve medication, pacemakers, heart transplantation, and artificial hearts (LVADs).
What To Look For In A Cardiologist?
When looking for a cardiologist to treat your body, you want the best cardiologist in Singapore. Our goal today is to help you find just that. With cardiologists, you often see the same doctor from the diagnosis and assessment stage through to treatment, procedures and finally aftercare. As such, you want to be sure that the cardiologist you choose is the best for you. With that in mind, you should be looking for a cardiologist you trust, one with a great reputation and one who cares about your health.
Qualifications And Credentials
To begin with, your cardiologist should have completed 5 years of medical school and one year of housemanship. Then, doctors take a minimum of 6 years of residency programme to become a cardiologist. The entry level to become a cardiologist is high enough that only those with talent, experience and ability make it through. However, you can rest assured that the cardiologists at the Harley Street are the very best. Our doctors have a range of highly relevant qualifications from across the globe, including MA, MBBS, PhD, FRCP, FAMS and FESC.
Experience And Expertise
To be the best cardiologist in Singapore, your doctor must have excellent relationships with their patients and a wealth of experience. It's important when you meet with a potential cardiologist to discuss their experience and gain reassurance as to how many times they have completed the same procedures. The more confident you are in their abilities the better the whole process is going to go.
Hospital Affiliations And Exclusive Treatments
At the Harley Street we offer state of the art cardiovascular investigations with cutting edge clinic equipment. What's more, we offer several risk assessment packages for you to choose from, delivered by our multidisciplinary team of experts.
Partnership With Insurance Providers
When choosing a cardiologist, it's important to consider the insurance partnerships available. At the Harley Street we partner with almost all health insurers to provide you with assurance as you go through this stage of your life.
How To Find The Best Cardiologist In Singapore?
You've most likely already begun your search for a cardiologist, here are some useful tips and advice on finding the best cardiologist in Singapore. Online search engines and directories are a great place to get an idea of who is available in your area. Often these come with comparisons and patient reviews so you can really get a sense for who the cardiologist is and how they work. Furthermore, you may want to consider reaching out to friends, family and other healthcare professionals for recommendations. In fact, the Harley Street has many good patient reviews and testimonials as a testament to having some of the best cardiologists in Singapore.
Top Cardiologists In Singapore
As your search for the best cardiologist in Singapore has led you here, we'd like to tell you more about the Harley Street and our expert cardiologists.
The Harley Street Heart And Vascular Centre
At the Harley Street we have the top cardiologists in Singapore across our three branches.
Gleneagles Hospital, Singapore
Mount Elizabeth Novena, Singapore
Mount Elizabeth Medical Centre, Singapore
In each of our locations we have state of the art facilities, highly trained caring and professional staff and the best cardiologists in Singapore.
How To Prepare For Your First Cardiology Appointment?
With your first cardiology appointment will undoubtedly come a lot of nerves. It is important to remember that your cardiologist will be doing everything possible to take care of you and ensure that everything goes smoothly. Once you have chosen a cardiologist, there are a number of things you can prepare in advance of your first appointment to help the process move along.
Documents Needed
When first visiting your cardiologist there are a number of documents you will want to bring with you. Whilst they will most likely inform you of the documents needed beforehand, we've put together a list of what to expect.
Complete medical history
Any current medications and treatments
Any allergies
Copies of any x-rays, tests or documents related to your condition
Questions To Ask Your Cardiologist
Your cardiology appointment is as much for you to learn about your condition as for your doctor to learn about you. As such, we've prepared a list of questions you may want to ask them.
About Your Symptoms Or Diagnosis
What disease or condition do I have?
How serious is my disease or condition and how will it affect my home and work life?
What is the short-term and long-term prognosis for my disease or condition?
What caused the disease or condition?
About Your Treatment
What are my treatment options?
How long will the treatment take?
What is the cost of the treatment?
Which treatment is most common for my disease or condition?
What side effects can I expect?
If You Need Surgery
Why do I need surgery?
What surgical procedure are you recommending?
Is there more than one way of performing this surgery?
Are there alternatives to surgery?
How much will surgery cost?
Treatment Options For Cardiovascular Diseases
Fortunately, when it comes to cardiovascular diseases, there are a wide range of treatment options available. When looking for the best cardiologist in Singapore, you can expect to be given the best treatment for your situation. What's more, there are non-invasive procedures that many patients prefer over invasive surgery. Whilst it's ultimately down to your doctor to suggest appropriate treatment, we've listed some medication and lifestyle change options for you to consider.
Medications For Cardiovascular Diseases
Statins - Statins block the formation of cholesterol and also increase the number of low-density lipoprotein in your liver. Ultimately, they help remove LDL cholesterol from your blood and reduce the likelihood of a heart attack.
Aspirin - Aspirin and other blood-thinning medicines help reduce the risk of a heart attack by thinning your blood, preventing clotting.
Clopidogrel - Similar to Aspirin, clopidogrel thins your blood to prevent clots, which reduces the risk of a heart attack.
Warfarin - Much like Aspirin and Clopidogrel, warfarin thins your blood to prevent blood clots and helps to reduce the risk of a heart attack.
Beta-blockers - Beta-blockers (atenolol, bisoprolol, metoprolol and nebivolol) are used to treat high blood pressure. By blocking the effects of certain hormones within your body, they slow your heartbeat to improve blood flow.
ACE inhibitors - Angiotensin-converting enzyme inhibitors (ACE) are used to treat high blood pressure. They block certain hormone activity and narrow your blood cells. ACE inhibitors help to improve the flow of blood around your entire body.
Lifestyle Changes For Cardiovascular Health As Recommended By Some Of The Best Cardiologists In Singapore
Many cardiovascular health problems can be reduced by improving your lifestyle and habits. You can first look at your diet, by reducing high-fat foods and saturated fat, you can reduce the plaque in your arteries and the LDL cholesterol within your body. While some risk factors for cardiovascular disease, such as age and family history, are beyond our control, many other risk factors are modifiable through lifestyle changes. Making simple yet significant changes to your lifestyle can go a long way in reducing your risk of cardiovascular disease and improving your overall cardiovascular health.
Here are some lifestyle changes you can adopt for better cardiovascular health:
Eat a heart-healthy diet: A healthy diet that is low in saturated and trans fats, cholesterol, and sodium can help lower blood pressure and cholesterol levels, which in turn can reduce the risk of cardiovascular disease. Eating plenty of fruits, vegetables, whole grains, and lean proteins like fish and poultry can also improve heart health.
Get regular exercise: Physical activity can improve cardiovascular health by reducing blood pressure and cholesterol levels, improving circulation, and maintaining a healthy weight. Aim for at least 120 minutes of moderate-intensity exercise, such as brisk walking, cycling, or swimming, per week.
Quit smoking: Smoking is a major risk factor for cardiovascular disease, and quitting smoking can significantly reduce the risk of heart attack and stroke. If you need help quitting, talk to your doctor or consider joining a smoking cessation program.
Manage stress: Chronic stress can contribute to the development of cardiovascular disease, so finding ways to manage stress is important for heart health. Try techniques like meditation, deep breathing, or yoga to help reduce stress.
Maintain a healthy weight: Being overweight or obese can increase the risk of cardiovascular disease, so maintaining a healthy weight is important for heart health. Aim for a body mass index (BMI) between 18.5 and 24.9.
Limit alcohol consumption: Excessive alcohol consumption can increase blood pressure and cholesterol levels, which can increase the risk of cardiovascular disease. Limiting alcohol consumption to one drink per day for women and two drinks per day for men can help reduce the risk of heart disease.
Get enough sleep: Chronic sleep deprivation can increase the risk of cardiovascular disease, so getting enough sleep is important for heart health. Aim for 7-9 hours of sleep per night.
To wrap up, making lifestyle changes can help reduce the risk of cardiovascular disease and improve overall cardiovascular health. By adopting a heart-healthy diet, getting regular exercise, quitting smoking, managing stress, maintaining a healthy weight, limiting alcohol consumption, and getting enough sleep, you can take control of your cardiovascular health and reduce your risk of heart disease and stroke.
Conclusion
To keep your body healthy, it is essential that you maintain regular cardiac checkups with your cardiologist. The cardiologists at the Harley Street are highly experienced and have helped many patients manage their conditions. So, if you're looking for the best cardiologist in Singapore, get in touch with us today.
---
Share this article: