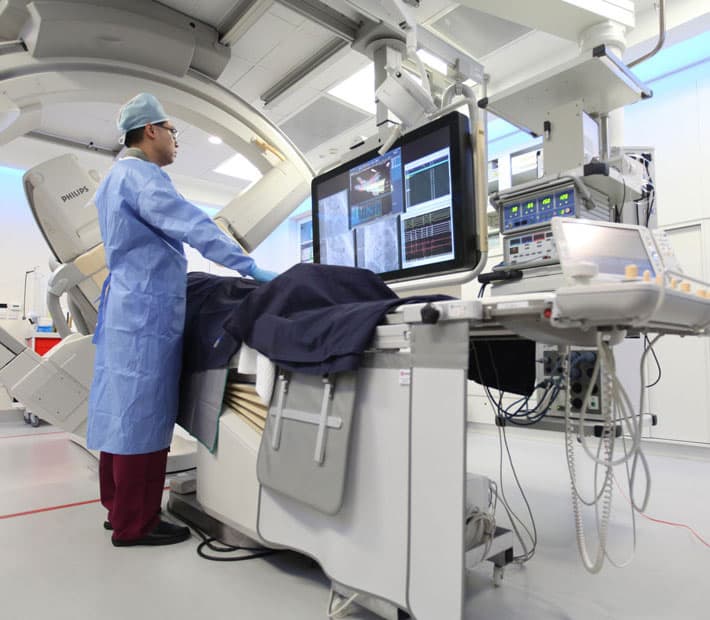 Electrophysiological (EP) Study is a minimally invasive procedure in which thin flexible wires (called EP catheters) are inserted from blood vessels in the leg into the heart. As with a coronary angiogram, a small part of the skin is first frozen with a local anaesthetic before the catheters are passed into the body through plastic sheaths.
Electrical stimulation of the heart through the carefully placed catheters usually allows the exact arrhythmia to be diagnosed. If specific treatment is required to treat the arrhythmia, high-frequency electrical energy can be delivered through one of the catheters during ablation to a small area of tissue inside the heart to destroy the part that is causing the arrhythmia.
An Electrophysiological (EP) Study requires the patient to have fasted for at least 6 hours before the procedure and is often performed using light sedation. The procedure usually takes one to two hours to do, although it can take longer if catheter ablation is required.