MEDBULLETIN
APRIL 2020
Quiz:
A 56 year old hypertensive male with well controlled diabetes attended his GP surgery with a 3 month history of shortness of breath. Clinical examination revealed mild peripheral edema. He underwent an ECG which showed loss of R-waves across the chest leads. Cardiac MRI was performed pre (a) and post (b) gadolinium contrast.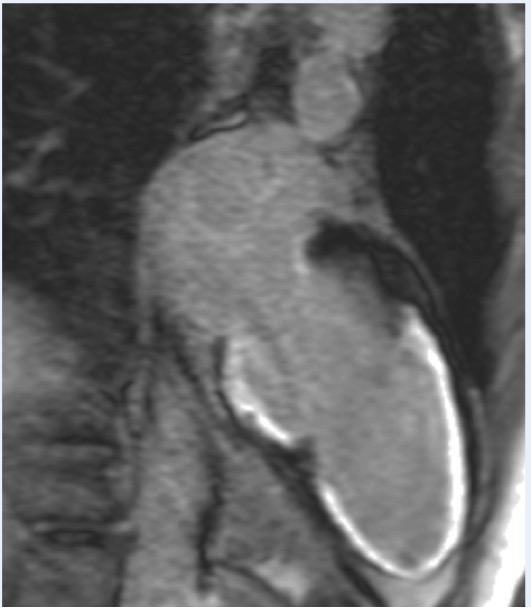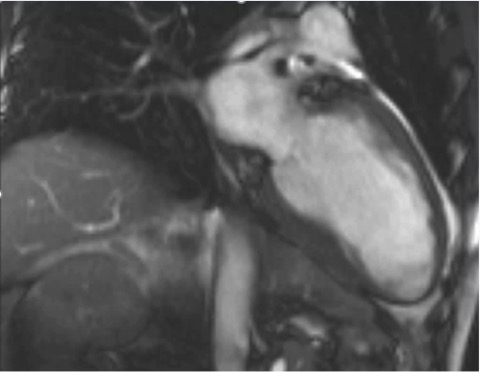 What do the white areas in image b represent?
What is the underlying disease process?
Answer:
The white areas represent previous myocardial infarction. Gadolinium contrast highlights areas of fibrosis. These are subendocardial, and therefore most likely represent a previous myocardial infarction.
The patient has coronary artery disease. They have had an unrecognised myocardial infarction. Up to 30% of diabetics will have evidence of an unrecognised myocardial infarction on cardiac MRI imaging. This highlights the importance of screening and aggressive risk factor control in our diabetic patients.