MEDBULLETIN
MARCH 2018
ECG quiz March 2018 newsletter – Reginald Liew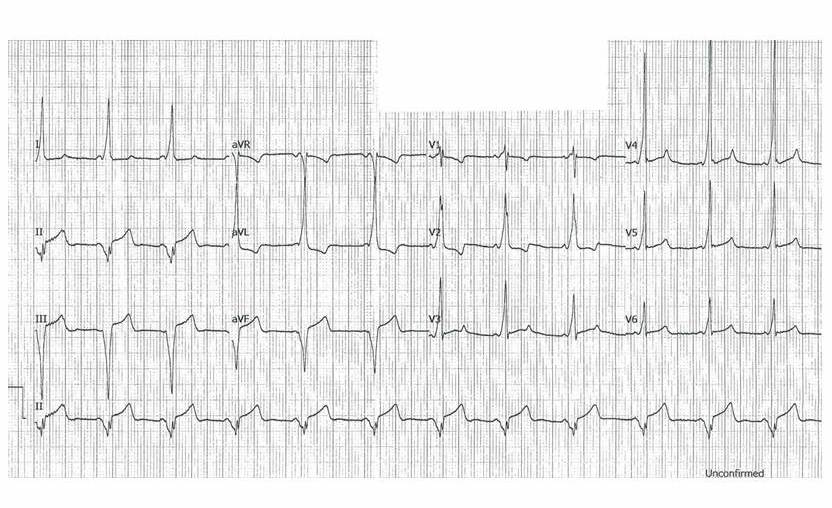 Scenario:
The above ECG is that from a 12 year old girl who has had palpitations since the age of 4 and has felt them increase in frequency in the last two months and occur during exercise. She is otherwise fit and well with no other medical history or family history of note.
Questions:
What does the ECG show?
How would you manage this patient?
Answers:
Sinus rhythm with ventricular pre-excitation (short PR interval and delta waves). Likely diagnosis is WPW syndrome with supraventricular tachycardia (SVT) causing her palpitations.
The patient should have an echocardiogram to assess her cardiac structure and function and an exercise treadmill test to assess for exercise-induced arrhythmias and determine whether the delta wave disappears during exercise (good prognostic sign).
Treatment options include regular anti-arrhythmic medication (such as a beta-blocker) or doing an EP study with a view to catheter ablation of the accessory pathway.