MEDBULLETIN
MAY 2023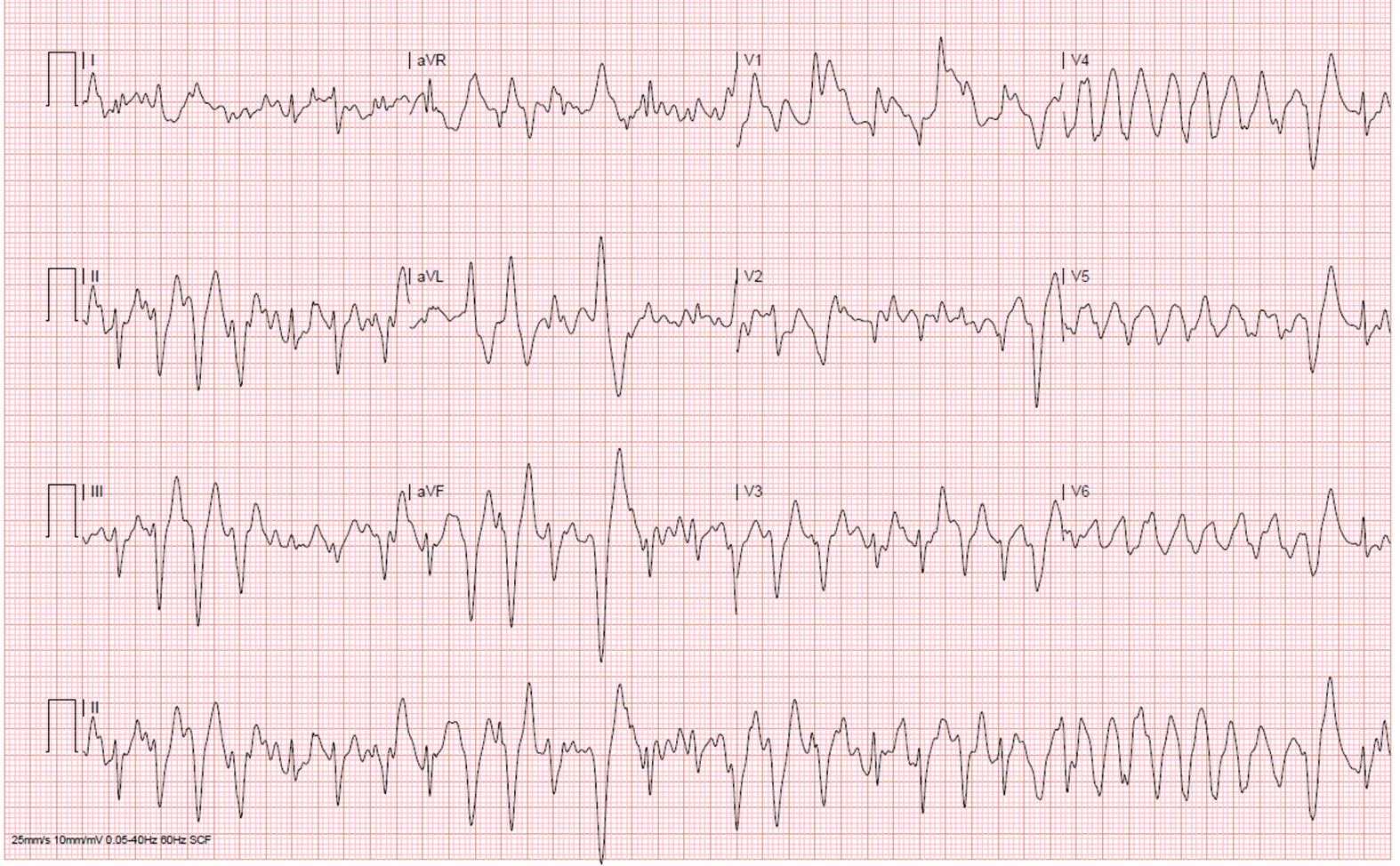 Scenario:
The ECG is taken from stage 4 of an exercise treadmill test performed in a 44-year-old man who presented with occasional dizziness when exercising. He was previously well with no significant medical history or cardiovascular risk factors. He was not on any medication and did not smoke or take any alcohol. His father and brother both had palpitations which was managed medically.
Investigations- his resting ECG and baseline echocardiogram were normal. Blood tests, including renal function, thyroid function and lipid profile, were normal. He was referred for a CT coronary angiogram which showed normal coronary arteries and a mild myocardial muscle bridge in his mid- left anterior descending artery.
Questions:
What does the treadmill test ECG show?
What other investigations would be helpful?
How should this patient be managed?
Answers:
Polymorphic ventricular tachycardia during exercise
Cardiac MRI scan (to assess for structural heart disease and myocardial scar/ disease); genetic testing for inherited arrhythmogenic diseases
The patient should be referred for further specialist cardiac evaluation.
His cardiac MRI scan was normal. Genetic testing showed a pathogenic mutation in one of the ryanodine receptor genes (CASQ2), making catecholaminergic polymorphic ventricular tachycardia (CPVT) a likely diagnosis. The patient was counselled accordingly and his three children and first-degree relatives recommended to be tested for the same mutation. He was started on a beta- blocker and advised to refrain from very strenuous activity.
(The LAD muscle bridge was an incidental finding and not clinically relevant.)