MEDBULLETIN
SEPTEMBER 2019
Vascular Quiz
A 36 year old male presented with bilateral leg swelling and pigmentation with ulceration for 10 years (Fig 1 a.) He also had a large tortuous vein on the left side of his abdomen from the left groin towards the left axilla (Fig 1b.) He had had an episode of acute painful swelling of his left leg 10 years ago which had been treated by a procedure in the radiology department at that time. He has been on warfarin ever since.
What is the diagnosis?
What may have been the procedure performed 10 years ago on him?
How can he be managed by his family physician?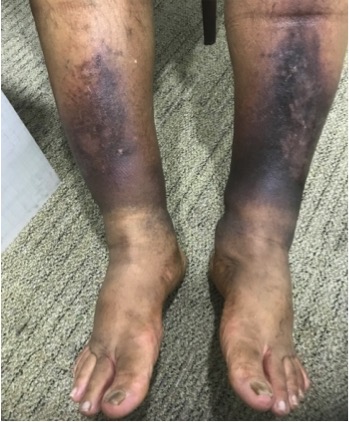 Fig 1 a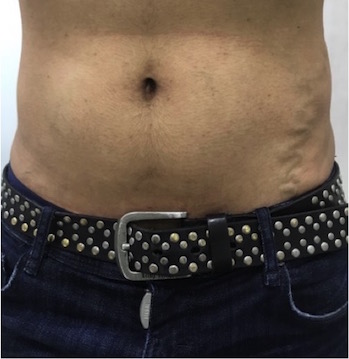 Fig 1 b
Answer:
Inferior Vena Cava obstruction (2 marks, 1 mark for post thrombotic syndrome or DVT)
IVC filter insertion
Compression stockings/ therapy/ bandages